THE BEAR IS CLEARLY RUSSIA
U.S. AND RUSSIAN WARSHIPS ARE SETTING UP OPPOSITE EACH OTHER IN WAR OVER GEORGIA - MAY 28
AFTER NATION RISES AGAINST NATION THEN KINGDOM SHALL RISE AGAINST KINGDOM AND THIS IS WHERE WE ARE TODAY.
Luke 21:10 .... and kingdom against kingdom:
RUSSIAN PLANES FLEW 500 FEET OVER THE DECK OF TWO U.S. SHIPS
ONE BEING AN AIR CRAFT CARRIER - MAR 20
CLEAR WARNING NOT TO ATTACK IRAN OR SYRIA
THE BOMBERS THAT DID THIS ARE CALLED THE BEAR BOMBERS.
RUSSIA IS THE BEAR (AIRCRAFT BEAR BOMBERS) AUG 25 - 2007
Russia Sends Out The Nuke Bombers For Week Long Exercises - Oct 23 2008
Bush Speech Continues Dangerous Brinkmanship with Russia - Aug 17
Russian U.S. clashes are now possible when confronted by U.S. vessels and air support headed for Georgia - Aug 15
Daniel 7:5 And behold another beast, a second, like to a bear, and it raised up itself on one side,
and it had three ribs in the mouth of it between the teeth of it: and they said thus unto it, Arise, devour much flesh.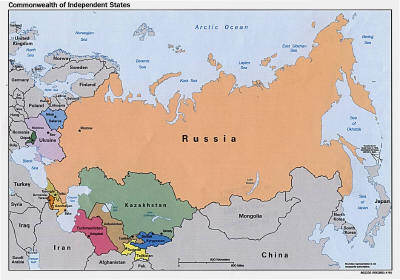 click to enlarge
Ribs are symbolic of nations and the Bear has three of them in the mouth and between the teeth of it .
Look at the above pictures and you will see just that that Russia has three nations in the mouth and between the teeth .
China, Mongolia and Kazakhstan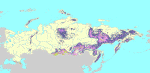 click to enlarge
The Bear is also raised up on one side and Russia has a very large mountain range on the east side only
*** this legend goes with the above picture ***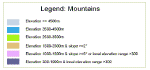 click to enlarge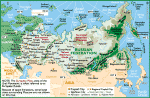 click to enlarge
Russia test-fires missiles in large-scale drill - Oct 13
Russia has just tested many Inter-Continental Ballistic Missiles
RUSSIA WILL NUKE U.S. AND ISRAEL WITH THE SAME WARNING FOR ANYONE
WHO TOUCH'S THEIR ALLIES - FEB 7 / 2008
RUSSIA WARNS EVERYONE THEY WILL DEFEND THEIR ALLIES WITH NUCLEAR WEAPONS - JAN 30 / 2008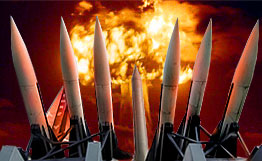 RUSSIA'S THREAT OF NUCLEAR OPTION INCLUDED REFERENCE
TO DEFENDING IRAN AND SYRIA - JAN 25 / 2008
RUSSIA WARNS THEIR NUCLEAR FORCES ARE READY - NOV 20 / 2007
RUSSIA IS WARNING THAT WAR WITH IRAN WILL END WITH CATASTROPHIC CONSEQUENCES - SEPT 18 2007
RUSSIA NEARLY FINISHED BUILDING MISSILE SYSTEM
THAT CAN PENETRATE ALL ANTI-MISSILE DEFENCE SYSTEMS MAY 19 / 2006
NEW RUSSIAN TECHNOLOGY HAS MADE ALL THEIR AIRCRAFT INVISIBLE TO RADAR - OCT 22 / 2005
RUSSIA INTENSIFYING EFFORTS TO GET WEAPONS TO IRAN BECAUSE U.S. WILL ATTACK SEPT 26 / 2005
REPORT SAYS 100 BOMBERS NEED TO ATTACK IRAN AND MUST HAPPEN BEFORE 2007 FEB 17 / 2006
OLD NEWS - RUSSIA PREPARING MASSIVE NUCLEAR ATTACK ON U.S. AND BRITAIN - MAY 2003
VERY RELEVANT TO OUR GLOBAL SITUATION TODAY !!!
THESE WERE MASSIVE WAR GAMES HELD AFTER THE BEGINNING OF THE IRAQ WAR.
Prophecy News - End times Prophecy News for Russia, China, Iran, Bush, World, America, Iraq, Syria, North Korea,
PLEASE SIGN UP AND ADD THESE FREE ADVERTISERS TO YOUR SITE

Please rate this site at Just4Christ Top 50 Christian Sites