TOTAL MIND CONTROL THROUGH FALSE CHRISTIANITY TODAY
THESE FIERY DARTS ARE REAL NOT SPIRITUAL TAUGHT UNDER THE LIE OF SPIRITUAL WARFARE
THESE ARE MICROWAVE FREQUENCIES EMBEDDED WITH HYPNOSIS
These abhorrent devices are euphemistically called 'non-lethal weapons' by the UK military. In fact they kill you slowly by causing: nerve damage, cancers, mental collapse leading to suicides, or tissue failure, such as heart attacks due to the cooking effect of microwaves. - read it here
Microwaves cook food from the inside out and they will heat your subcutaneous water layer
just the same in a pencil lead width wherever these streams are pointed. - read it here
BEFORE READING THESE SPIRITUAL WARFARE LIES LOOK AT THIS PICTURE DESCRIBING THE EFFECTS
OF MICROWAVE FREQUENCY EMBEDDED WITH HYPNOSIS ATTACKS
Note the hot needle or stings ! All these are proven experiments through M.K. Ultra documents
obtained by Cathy O'Brian and mark Philips obtained during testimony to expose
mind control experiments still ongoing today.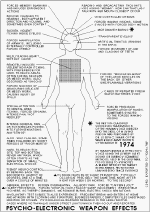 click to enlarge
THESE ARE THE FALSE WAR ON DRUGS TEACHINGS TODAY THAT WILL HAVE YOU WALKING AROUND IN A TRANCE IN NO TIME
PREACHING THE GOSPEL OF LUCIFER THINKING YOU ARE TEACHING THE GOSPEL OF THE LORD.
They teach that when Satan is attacking you you will feel these fire darts and you will have power over them just rebuke Satan and you will have a victory in the name of Jesus . But these are really microwave frequencies embedded with hypnosis targeting your body at a pencil leads width through the cell tower the U.S. have erected through out our countries. God warned us Satan would be blinding peoples minds so they can't find the true teachings of the Lord The King James Bible.
They teach that Lucifer was the most beautiful creature God ever created - Lucifer is a dragon and two serpents = two snakes. Isaiah 27:1 In that day the LORD with his sore and great and strong sword shall punish leviathan the piercing serpent, even leviathan that crooked serpent; and he shall slay the dragon that is in the sea. Satan is not written anywhere in the bible as a beautiful creature. People who are walking unknowingly in a trace state = Hypnotized, will believe these lies. This is a state of constant attack by hypnotic messages that will put a person into a trance state. This has been going on for 50 years in all British common wealth nations and exposed in Canada in 1973 as M.K. Ultra program = mind control programs. Satan is an Angel ( soon to be a fallen Angel ). Satan is three Persons walking the earth today and they do there services as one Angel this being the Dragon = the head of the evil Angel just as the head of the Holy Angel is God but he is three separate persons today = God, Jesus and the Holy Ghost . It was the Serpent who deceived Eve in the Garden of Eden not the Dragon. God warned us Satan would transform himself into a false Angel of light so he has to become the head of the Christian world to do this and they hold fast to Jesus name but they are the synagogue of Satan even where his seat is . They also sit in Moses seat at the head of the church = The great deceiver. Remember God stood before Abraham as three separate persons not one = Angel .
---
SATAN IS BLINDING YOUR MINDS

PEOPLE THIS BELOW IS THE FALSE RELIGION OF JESUS TEACHINGS AND KNOW THIS THAT THESE FIERY DARTS YOU FEEL ARE SOLID PROOF YOU HAVE BEEN TARGETED FOR M.K. ULTRA MIND CONTROL PROJECTS WHICH ARE WORKING UNDER THE WAR ON DRUGS UMBRELLA TODAY REBUKING DOES NOTHING TO STOP THE HYPNOTIC EFFECTS THESE MICROWAVE STREAMS WILL HAVE ON YOUR MIND. READ MY MIND CONTROL PAGE AND YOU WILL GET A BETTER UNDERSTANDING OF THE HORRIBLE EVIL THE CATHOLIC BASED WAR ON EVIL, WHICH IS TRULY EVIL WARRING ON GOOD = WOLVES IN SHEEP'S CLOTHING, WILL HAVE ON YOUR MINDS. MARK PHILIPS WAS ABLE TO GET A NUN TO UNDRESS IN FRONT OF LAW ENFORCEMENT OFFICERS AFTER SHE SAID IT CAN'T BE DONE. IT CAN BE DONE TO A PERCENTAGE OF PEOPLE WHO KNOW IT IS HAPPENING BUT IT CAN BE DONE TO ALMOST ALL WHO DON'T KNOW IT IS HAPPENING TO THEM. BE AWARE AND TELL OTHERS THESE ARE THE TIMES WE ARE IN TODAY.

THE TRUTH WILL SET YOU FREE. JESUS IS THE TRUTH AND HE IS THE WORD OF GOD = KING JAMES BIBLE
---
TOTAL MIND CONTROL WITH THE BLESSING OF THE POPE
PROOF IS WRITTEN IN "TRANSFORMATION OF AMERICA" THAT THE POPE SERVED HIS CHILDREN UP TO THIS EVIL
Below are the lies the War on Drugs Gang unit cops are preaching
SPIRITUAL WARFARE FORUM'S = http://www.abcbodybuilding.com/forum
This link has expired and I just emailed for an update Sept 16 2012 .

Prepare to see some top secrets in this thread. I have been studying the enemies strategies for some time now.

I'm going to show exactly how his twisted mind works, his ultimate desire for us, and how to repel his attacks.

The enemy has some great strategies, most of us are not aware of.

In fact one of his best lies is telling people he doesn't exist. He would rather have ignorance on your part, concerning, first his existance. This is how 90% of the general population is living in. This is great for him, you have no defense. He has total control of your life.

Even most Christians are not actively in spiritual warfare. This is no better than pretending he does not exist.

If not for God's grace and his army of angels, this world will be in chaos as he would use this manipulation of ignorance to reak havoc on this planet.

The bible predicts this will happen in the second half of the tribulation. Chaos on the earth like never before. Why? God will remove his restraining hand and let mankind have what they want...to serve satan totally.

7 And there was war in heaven: Michael and his angels fought against the dragon; and the dragon fought and his angels,
8 And prevailed not; neither was their place found any more in heaven.
9 And the great dragon was cast out, that old serpent, called the Devil, and Satan, which deceiveth the whole world: he was cast out into the earth, and his angels were cast out with him.
Woe to the inhabiters of the earth and of the sea! for the devil is come down unto you, having great wrath, because he knoweth that he hath but a short time.

Many who are not Christians, do not want God in their lives, and they don't even want to hear about it so that they do not have to be reproved of their deeds.

John 3:20
For every one that doeth evil hateth the light, neither cometh to the light, lest his deeds should be reproved.

But they love the freedoms America offers? Liberty and freedom are gifts from God!! If the God they wanted to escape gave them their request they would live in tyranny and complete anarchy. In the Tribulation God will give them their request.

13 They soon forgat his works; they waited not for his counsel:
14 But lusted exceedingly in the wilderness, and tempted God in the desert.
15 And he gave them their request; but sent leanness into their soul.

Now, if you have accepted his existance, he would then have you be ignorance of how he operates, so he can cause chaos in your life, and keep you in diapers your whole life.

Hebrews 5:13
For every one that useth milk is unskilful in the word of righteousness: for he is a babe.

He loves Christians who suck on a bottle their whole life. You are no threat to him. You're a joke and a pawn to him.

If you are comfortable with this fact, I would suggest stop reading now.

1 Corinthians 3:2
I have fed you with milk, and not with meat: for hitherto ye were not able to bear it, neither yet now are ye able.

Because if you are serious about wanting to be a spiritual warrior, get ready. No joke, once you start resisting and entering spiritual warfare, the devil is going to attack you like never before.

This is what it will take for you to learn to eat meat,

2 My brethren, count it all joy when ye fall into divers temptations;
3 Knowing this, that the trying of your faith worketh patience.
12 Blessed is the man that endureth temptation: for when he is tried, he shall receive the crown of life, which the Lord hath promised to them that love him.
13 Let no man say when he is tempted, I am tempted of God: for God cannot be tempted with evil, neither tempteth he any man:
14 But every man is tempted, when he is drawn away of his own lust, and enticed.
15 Then when lust hath conceived, it bringeth forth sin: and sin, when it is finished, bringeth forth death.
16 Do not err, my beloved brethren.

Trials come with spiritual warfare...not just talking the talk but walking the walk.

23 For if any be a hearer of the word, and not a doer, he is like unto a man beholding his natural face in a glass:
24 For he beholdeth himself, and goeth his way, and straightway forgetteth what manner of man he was.
25 But whoso looketh into the perfect law of liberty, and continueth therein, he being not a forgetful hearer, but a doer of the work, this man shall be blessed in his deed.

Why? Satan wants to break you in and get you to quit. But if you are persistant the Lord will use this to temper you to achieve His purpose for your life to the fullest. God does not tempt us, but He'll use the enemies temptations to teach us to be warriors.

13 Let no man say when he is tempted, I am tempted of God: for God cannot be tempted with evil, neither tempteth he any man:

In essence He allows us to get right in the midst of the battle. Why? to gain experience.

Moreover, if you are persistant, you will be so powerful, satan will flee from you,

This is long term results of spiritual warfare,

1 John 5:18
We know that whosoever is born of God sinneth not; but he that is begotten of God keepeth himself, and that wicked one toucheth him not.

James 4:7
Submit yourselves therefore to God. Resist the devil, and he will flee from you.

The above in James is regarding strongholds. Satan knows your fleshly weaknesses and he plays on that. We are going to learn how he sets up these strongholds and how to resist them. Eventually he will give up, and you will grow up, eating meat.

But like I said, spiritual warfare is like stepping under the squat rack. You better be ready to leave your comfort zone. Enter the warzone, and reap eternal rewards.

This concept of milk is why you will hear Christians say, "Quit judging let that person do whatever they want", "its ok for me to dress like the world", "I can drink, it just harmless fun", "I can hang out a bars and fornicating parties, I'm going to stay pure", "its ok for me to slander and gossip", "well there are differnt views" "that's not for today, we're in a different time now", and the list goes on. He loves compromising, carnal Christians. For you, he will do what it takes to keep you there, so you can not bother his plans to reap a harvest of souls to take to hell along with him.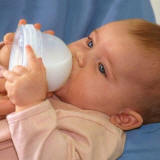 If you are a carnal, compromising Christian the above is how satan views you. Total harmless and weak, as Paul said a baby drinking milk.

1 Corinthians 13:11
When I was a child, I spake as a child, I understood as a child, I thought as a child: but when I became a man, I put away childish things.

For those who want to be effective in the kingdom of God, and want crowns to cast at Jesus feet in heaven, guird up and prepare for war,




This thread is going to expose his strategies. Once you master them prepare to start seeing real spiritual break throughs in your life. Freedom from bondages and strongholds in your life.

Often we wonder, "why no matter how hard I try can't I quit doing this one sin?" The reason is satan has a stronghold in your mind. We are going to learn how he operates these strongholds, how to tear them down, and keep him from re-establishing them.

1. Why he attacks us:

Let it be clear that satan is an actual literal being. He is not a force, or a some "dark side of our mind". He is not a figurative character we use to represent some bad habits we have. He is not symbolic of something we need to overcome in our life to "turn over a new leaf".

He is a real disgusting, vile spirit. His entire purpose for existance is to destroy your life.

Why? He hates you, with perfect hate. He is jealous of the gift we have of God's grace. He is jealous of God's love for mankind, and pity for mankind. Above all he hates the fact that the Lord recieves glory and he does not. Its a desire to be worshipped he is obsessed with. It is also a desire to crush the plan of God to redeem mankind, and bring us back to Himself.

He will use any type of tactic he can on us.

His goal is to have us fulfill the plan he has for our lives. He does that, through the power of suggestion, to get us to think the way he thinks.

Satan means "adversary" and that is exactly what he is. A enemy of the the human race.

Revelation 12:10
And I heard a loud voice saying in heaven, Now is come salvation, and strength, and the kingdom of our God, and the power of his Christ: for the accuser of our brethren is cast down, which accused them before our God day and night.

How many think this is what satan looks like?

A MAN WITH HORNS

I'll give you a second to think...

If you said, "yes" congratulations you've been had. He looks beautiful, as Paul said, for Satan himself is transformed into an angel of light.

He looks more like this, in fact if we could see him we would be awestruck by his immense beauty...

God describes him as the model creature of his creation.

Thus saith the Lord GOD; Thou sealest up the sum, full of wisdom, and perfect in beauty. (AN ABSOLUTE STRETCH OF THE IMAGINATION TO SEE THIS SCRIPTURE AS TALKING ABOUT SATAN. This scripture is Talking about Satan's Kingdom not the Devil himself! The devils is a Dragon and if you see a dragon as prefect in beauty it's because he is your Father !!!! - Lharmen)

13 Thou hast been in Eden the garden of God; every precious stone was thy covering, the sardius, topaz, and the diamond, the beryl, the onyx, and the jasper, the sapphire, the emerald, and the carbuncle, and gold: the workmanship of thy tabrets and of thy pipes was prepared in thee in the day that thou wast created.
14 Thou art the anointed cherub that covereth; and I have set thee so: thou wast upon the holy mountain of God; thou hast walked up and down in the midst of the stones of fire.
15 Thou wast perfect in thy ways from the day that thou wast created, till iniquity was found in thee.
16 By the multitude of thy merchandise they have filled the midst of thee with violence, and thou hast sinned: therefore I will cast thee as profane out of the mountain of God: and I will destroy thee, O covering cherub, from the midst of the stones of fire.
17 Thine heart was lifted up because of thy beauty, thou hast corrupted thy wisdom by reason of thy brightness: I will cast thee to the ground, I will lay thee before kings, that they may behold thee.

That is why he can make his temptations seem so great. He is the master deciever, and he is also mad with hatred.

He is the adversary; the accuser. When used as a proper name, the Hebrew word so rendered has the article "the adversary" (Job 1:6-12; 2:1-7). In the New Testament it is used as interchangeable with Diabolos, or the devil, and is so used more than thirty times. He is also called "the dragon," "the old serpent" (Rev. 12:9; 20:2); "the prince of this world" (John 12:31; 14:30); "the prince of the power of the air" (Eph. 2:2); "the god of this world" (2 Cor. 4:4); "the spirit that now worketh in the children of disobedience" (Eph. 2:2). The distinct personality of Satan and his activity among men are thus obviously recognized.
He tempted our Lord in the wilderness (Matt. 4:1-11). He is "Beelzebub, the prince of the devils" (12:24). He is "the constant enemy of God, of Christ, of the divine kingdom, of the followers of Christ, and of all truth; full of falsehood and all malice, and exciting and seducing to evil in every possible way." His power is very great in the world. He is a "roaring lion, seeking whom he may devour" (1 Pet. 5:8). Men are said to be "taken captive by him" (2 Tim. 2:26). Christians are warned against his "devices" (2Cor. 2:11), and called on to "resist" him (James 4:7). Christ redeems his people from "him that had the power of death, that is, the devil" (Heb. 2:14). Satan has the "power of death," not as lord, but simply as executioner.

These are his characteristics and here is his intent, to aim every one of these evil desires into your life.

2. How he attacks us:

First Paul compares his attacks on us to "fiery darts", what are fiery darts?

16 Above all, taking the shield of faith, wherewith ye shall be able to quench all the fiery darts of the wicked.

Firey arrows were a weapon used in ancient times in Paul's day. They were arrows that had pitch on the end that were then set on fire. This had a two part effect. First the arrow could pierce into someone. Secondly the arrow would hit and the pitch would splatter setting whatever it landed on, on fire. It was very hard to defend against this type of onslaught.




These fiery darts Paul is referring to represent temptations he injects into our minds. Satan is deceptive and extremely powerful. Many underestimate his power. He literally hurls temptations at us and invades our mind. This is how he operates. There is no physical weapon to defend against this.

That is why if you are not saved you are open to constant assault by the enemy. If you are saved there are ways to defend him, but these defenses have to be constantly ready and we have the choice to set our amour down. We'll get into strategies later.

Satan is twisted, planting thoughts of deception into your mind, setting the bait. The bait may seem good at first, "go ahead sleep with that person", arrow one, "hey you're young, and attractive and its your body" arrow two, "everyone else is doing it!" arrow three, "even your mom/dad said she/he did it" arrow four, "its your body" arrow five. This is how he works, planting thoughts. If they are not dispersed immediately, but instead pondered on, bam, another "dart" is launched.

Now he does this subtly, and I will get into that in future studies. He doesn't come around saying, "take that drink, do I can cause you to be seduced, so I can get you an STD", "sleep with that person, so I can ruin the relationship and cause you to be depressed" or "go ahead and tell that lie, so I can chaos in your life", he is very subtle and he has a strategy for getting you to fall. We will cover this. The enemy is very patient, he will slowly demoralize and desensitize your conscious, then give you suggestions, patiently altering your mindset, then set the bait. Eventually he will have you to a point where he can get blunt with his temptations. But often he has to demoralize us first. I will show how he does this.

Everything spewed from his mouth is a utter lie. Jesus called him a liar and the father of the concept. He invented it and is a master of deception.

He makes the sin, appear totally harmless, knowing if he can get a toe hold in your life, that will lead to a foot hold, and eventually, a strong hold...

4 For the weapons of our warfare are not carnal, but mighty through God to the pulling down of strong holds;
5 Casting down imaginations, and every high thing that exalteth itself against the knowledge of God, and bringing into captivity every thought to the obedience of Christ;

This is his tactic. His objective is to get us to think like he thinks, in whatever area he is attacking us in. And that is what is known as a satanic assult.

Does this sound like some type of horror movie? A demonic spirit being manipulating you to do his will? It is reality, and most are completely oblivious to the constant spiritual battle going on.

To those walking without the Lord, or living in the flesh, they are totally defenseless.

In the next several posts we are going to get into some of his greatest strategies for keeping you in bondage, whether it be depression, anger, pride, lust, we are going to cover them all, and how to defeat them.

There is a battle for you thought life, it is imperative for your survival you learn how to not allow Satan to manipulate your mind.

Slick Packaging and hundreds of Millions sold world wide.
These are frequency attacks that lower the persons immune system leading a person to become totally mind controlled through EEG technologies as Hitler did to his army back in the 1930's- 1940's.
These are all Mason war on drugs Hell's Angels taught lies today taught through the Great Harlot religion called the War on drugs.
This was taken from a blog and is not a page from "MY blog" as I was just emailed and asked for the rest. This is it! - Lharmen