http://www.google.ca/search = Dick cheney to speak at notorious child trafficking center in vancouver on september 26
They are targeting the natives in Vancouver that is why the Police did not want to investigate the disappearance of over 50 missing and today day there is far more missing and one man in Jail = Robert Pickton. (Patsy or Mason not even in Jail = walked in the front door then out the back) .
THE U.S. C.I.A. OWNED UNDERCOVER HELL'S ANGELS/WAR ON DRUGS SELL SIDE
OPERATIONS
ARE BEHIND THE MURDERS OF THE
PROSTITUTES IN EDMONTON AND VANCOUVER B.C.AND POSSIBLE CANADA AND THE U.S
THEY ARE AND ALWAYS HAVE BEEN A DIVISION OF THE U.S. MILITARY TRAINED TO KILL PEOPLE !!!
As I Lawrence Harmen have had my life ruined trying to expose the Hell's Angels gang unit Cops across the
globe where every you find the Harlot War on drugs operating you find Prostitutes missing. They are targeting natives!!!
This I why I tell you the Coquitlam Pig farmer has been drugged and Mind controlled to confess to these crimes to take the spot
light off of the elite Freemasons who are doing this .
http://www.google.ca/search = Dick cheney to speak at notorious child trafficking center in vancouver on september 26
Dick Cheney to Speak at Notorious Child Trafficking Center in Vancouver on September 26 - today = Sept 23
The ITCCS supports the protest being called against Cheney's appearance for 5:30 pm that
day at the Vancouver Club at 915 West Hastings street, and wishes to inform concerned
citizens and the press of these facts:
1. Since the spring of 1994, lawyers and journalists have named the Vancouver Club as a
site where children are routinely trafficked, exploited sexually and possibly killed.
These crimes were documented, including with photographic proof, by Vancouver trial
lawyer Jack Cram and his assistant Renate Andres-Auger, during 1994.
The Hell's Angels / C.I.A. / Skull and bones are all one <-- great link
http://video.google.ca/videoplay?docid=5758127109364967697&q=CIA+drugs <-- Great Video

The death head on the back of all hell's angels jackets proves that they are controlled by the illuminati who are controlled by
the Jesuits (who worship Lucifer) and they only answer to the POPE .


This is the CIA'S own Bohemian Grove club death head which is run by the Jesuits. Read the SORCERIES PAGE for more proof of this !
WWW.INFOWARS.COM has video of the bush elite taking part in human sacrifices.
In chapter 3 of ALEX JONES VIDEO 9 11 POLICE STATE RISING he shows solid proof that the twin towers
did not fall from fire from the planes but from controlled demolition .
HELL'S ANGELS UNDER COVER WAR ON DRUGS OPERATIONS.
Nothing more than Freemason mafia operations today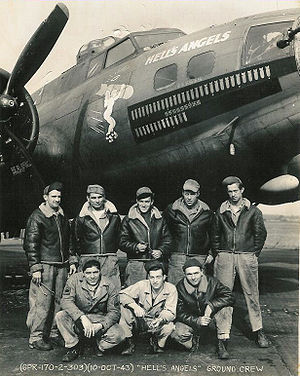 http://www.abbaswatchman.com/NEWSTHEHELL'SANGEL'SAREBEHINDALLTHEMURDEREDWOMENINEDMONTONANDVANCOUVER.html
After the Second World War the Hell's Angels 303 division of the U.S. Air force were bored so they started an under cover operation teaching woman to use sex as a weapon to gain trust. They named it the War on drugs to get every one behind it. The largest drug dealing organisation in the world took the operations over = the C.I.A. and the wicked Freemason religious mafia pushed this wicked war around the world .
All these death worshippers are now out hunting heretics for the Catholic Pope. A High Ranking Jesuit General warned us before he died that these wicked Jesuits are pushing Catholics into all of our lives. This rings very true with my own life. The seed of the Catholics Are the seed of Esau who Gave up his birth right and his family became a Church. All red heads being Catholic give it away they are the Seed of Esue and God warned us in scripture that Esau or Edom or Edomites children are strange from the house of God so to be with them (as King Solomon found out) they will lead you to their god = the Pope. Our families have a perpetual covenant not to take for our sons or our daughter the people of strange families. These People again are doing the high roman priest serviced on the road to Damascus destruction as we will soon see come to pass as all is lining up for this to happen today.
Remember the lessons of the Past or you are doomed to repeat them. Saul was on the Road to Damascus doing the high roman priests services when God stopped him and showed him he was killing God's children . He Asked him "Why art thou persecuting me". The High Roman Priest was Satan then and now today is the Pope and Again he has his Army hunting God's Children = Hell's angels worshippers of Death head with wings.
The road to Hell is paved with good intentions.

Satan is the Spirit of death all are born with as when Adam and Eve transgress God gave their bodies over to death as only their spirit died when the Lord warned surly you will die if you eat of the forbidden fruit. Ask Jesus forgiveness of you sins and ask the Spirit of life into your hearts and live eternal with the real Jesus = The Spirit of Life.
EDOM IS ESUE
Amos 1:11 Thus saith the LORD; For three transgressions of Edom, and for four, I will not turn away the punishment thereof; because he did pursue his brother with the sword, and did cast off all pity, and his anger did tear perpetually, and he kept his wrath for ever:
Genesis 36:8 Thus dwelt Esau in mount Seir: Esau is Edom.
ALL CATHOLICS WILL ALL GET BURNED IF THEY CONTINUE HUNTING AND HATING THEIR BROTHER JACOB.
1 John 2:9 He that saith he is in the light, and hateth his brother, is in darkness even until now.
1 John 2:11 But he that hateth his brother is in darkness, and walketh in darkness, and knoweth not whither he goeth, because that darkness hath blinded his eyes.
1 John 3:15 Whosoever hateth his brother is a murderer: and ye know that no murderer hath eternal life abiding in him.
1 John 4:20 If a man say, I love God, and hateth his brother, he is a liar: for he that loveth not his brother whom he hath seen, how can he love God whom he hath not seen?
Genesis 27:41 And Esau hated Jacob because of the blessing wherewith his father blessed him: and Esau said in his heart, The days of mourning for my father are at hand; then will I slay my brother Jacob.
THIS IS WHY THE CATHOLIC CHURCH WHICH IS THE CHALDEAN CHURCH HAS ALWAYS BEEN HUNTING OUR FAMILY = PERPETUAL HATRED
Click on the picture above to see more proof of the death heads association with the occult and the Bush family run C.I.A.
THESE GANG UNIT COPS ARE CREATING MIND CONTROLLED PEOPLE WHO THEY ARE USING TO KILL OFF THEIR COMPETITION AND THEY ARE FRAMING THEM FOR ALL THE SERIAL MURDERS WHEN MOST ARE HELL'S ANGLES COPS WHO ARE BEHIND THEM .
CATHY O'BRIEN AND MARK PHILIPS HAVE EXPOSED THE MIND CONTROL PROJECT MK ULTRA FOR DOING JUST THIS WITH MANY PEOPLE SUPPORTING THESE CLAIMS 100% MIND CONTROL TROUGH BRIDLES IN PEOPLES UPPER JAWS TODAY IS HAPPENING TO MILLIONS OF PEOPLE WERE EVER THE WAR ON DRUGS EXISTS.
In honor of the high satanic holiday of Dec. 25, I present to you the
following information
on George Herbert Bush and his gay son George W. Bush:
Conspiracy of Silence video:
http://video.google.com/videoplay?docid=3395321338401208062

Dark Secrets Inside Bohemian Grove video :
http://video.google.ca/videoplay?docid=-82095917705734983&q=dark+secrets

The Clinton Chronicles video:
http://video.google.com/videoplay?docid=-6470450895164255089&q=clinton+chronicles&total=59&start=0&num=10&so=0&type=search&plindex=0

Bush Skull and Bones video and the Greek connection
http://www.youtube.com/watch?v=cW9RtfIiMog

Terror Storm video:
http://video.google.com/videoplay?docid=786048453686176230&q=Terrorstorm
---
POLICE ADMIT TO SELLING THE DRUGS
clip from article ......
The "reverse sting" a tactic in which the police themselves sell drugs to buyers they later arrest. To permit the police to break a law that applies to everyone else, the court said, would violate the rule of law. the selling of illegal drugs is a standard tool available to police.

---
CANADIAN COPS ARE WORRIED PEOPLE WILL KNOW NOW THEIR UNDERCOVER
clip from article ......
The undercover operation followed a pattern commonly employed by Canadian police. The respondent was invited by undercover officers to join a fictitious criminal organization. He was then asked to undertake certain tasks, the claimed importance of which was increased over time. The tasks included counting large sums of money and delivering parcels. The respondent was then told to be honest about his involvement in the murder of Amanda Cook. When he denied involvement, he was told that the "Boss" of the organization was angry with the person who had recruited the respondent as the respondent was a liar. The respondent was again encouraged to discuss the murder honestly. He was told that the criminal organization would arrange for a person dying of cancer to confess to the crime, and thereafter would provide assistance to the respondent in suing the government for wrongful imprisonment."
---
ROBERT PICKTON didn't act alone and maybe not at all in Vancouver B.C. Canada . The C.I.A. have been linked to human sacrifices in the name of their god thru the War on Drugs. Read the twin towers page and watch the Alex Jones Video of the Bush Elitist taking part in Baal Worship Which is completely against Christianity. Ask your self this Question = if the hell's Angels were not an under cover operation then why are they not called terrorists after 32 bombings and over 130 killings in Quebec in a four year biker war but Christians are listed . Every Muslim and every Sikh person is a potential terrorist but not the largest drug dealers in the world . Because then we would have to lock the entire Bush family up at Guantanamo and torture them that's why ... not that the Jesuits doesn't already control their minds completely thru trauma based mind control and they are about to destroy them just like they destroyed Hitler after they created him. Read the sorceries link for this proof.
---
clip from article ......
Mostly attracting a younger crowd, Piggy's Palace was established enough to see visits from the occasional Port Coquitlam city-council member. In later years, though, the parties became wilder and sex trade workers and Hell's Angels bikers became more frequent visitors. Attending on a couple of occasions in the late 1990s, Watt recalls Robert skulking at the back of the room, while Dave was more gregarious. "There was a $10 cover charge, which included ham cuts from a pig roasting near the entrance.
clip from article ......
But if Gagnon is certain of Pickton's involvement, not every PoCo local is convinced. "There's a lot of feeling that if this guy did it, there's no way he did it alone. I can't say for sure that he's slow or developmentally disabled, but people who know him think he couldn't have done all this without help. There's definitely others involved," says Richard Dal Monte, editor of Tri-City News, one of the area's two local newspapers. Some even question whether Pickton was involved at all. "I've known him for years. My whole family knows him and we all fully trusted him. He's a great guy as far as I'm concerned," says Rich Smallwood of Ron Ross Auctioneers, who has sold dozens of junked cars to Pickton.
Read the original article for the rest of this story
---
ANOTHER STORY
clip from article ......
OSIAS: Well, Anderson, this is a very small town. In fact, Pickton's own brother, David, lives about a half a mile from where we're standing. And many people I spoke to really just didn't want to go on camera because they said this is a very influential family.
clip from article ......
In fact, they have close ties to the Hell's Angels. And they were worried about retribution. However, they did tell me they weren't so much worried about their health. But as you can obviously imagine, they thought it was absolutely disgusting.

---
HERE IS ONE ARTICLE FROM ABBA'S WATCHMAN NEWS
More than 1100 killed in war on drugs: PM
clip from article ......
The death toll in Thailand's month old war on drugs has exceeded 1140, Prime Minister Thaksin Shinawatra has said, admitting for the first time that police might have made some "mistakes".
"More than 1100 deaths were not government orders to kill but were the work of their own gang members who feared that investigation could implicate themselves," Mr Thaksin said in his weekly radio address.
He said police had killed another 28 people in self-defence and admitted that " bad officers " might have been involved in other killings.
THEIR GANG ARE THE THAILAND HELL'S ANGELS
The Bandidos' network ties North America, Europe and Australia. They are allied also to a biker gang in Thailand.
READ IT HERE
---
The Hell's Angels are an under cover operation .
All patch wearing members world wide are cops !
This undercover operation is based on the Greek Orthodox and Catholic religions and called the war on drugs sell side.
This is a war to sell drugs and people are dieing daily . Read the sorceries page to see who rules the drug world = Catholics
They are drunk with the blood of the saints as they are hunting heretics (us protestants) today.
*** NOTE - Hell's Angeles are represented in 18 countries now AND ARE the largest organized crime family .***
SO ARE THE C.I.A.
THE CIA ARE THE WORLDS BIGGEST DRUG DEALERS IN CHARGE OF THE BIGGEST RELIGIOUS DRUG WAR !
THESE LINKS ARE JUST THE BEGINNING OF THE MOUNTAIN OF PROOF THAT THE CIA ARE THE BIGGEST DRUG DEALERS !
LINK #1 LINK #2 LINK #3 LINK #4 LINK #5 LINK #6 LINK #7 LINK #8 LINK #9 LINK #10 LINK # 11 LINK #12 LINK #13
clip from article ......
The second Big Mistake of Altamont was the hiring of Ralph "Sonny" Barger and a contingent of Hell's Angels to keep the peace.
Barger, it has since been divulged, was an informant and hit man on the payroll of the Department of Alcohol, Tobacco and Firearms (ATF). When Black Panther Eldridge Cleaver fled the country for Algeria, the ATF negotiated with Barger to "bring Cleaver home in a box." He often made deals with law enforcement in exchange for dismissal of charges against fellow Angeles. Barger was even hired by federal agents to kill immigrant farm labor activist Cesar Chavez, and may well have if Barger hadn't first been arrested by police into the Bay area on a prior homicide charges. 7
clip from article ......
Deputy prosecutor Donald Whyte asked the "spiritual" leader of the Hell's Angeles, an admitted federal operative, to name officers who asked him to "kill someone." Barger squired and claimed that he could not recall, exactly, but att5empted several phonetic variations of a possible name. 8 Even in the courtroom, it seems, he was not about to risk retaliation by government contacts.
clip from article ......
Barger and three others were slapped with additional counts for "dealing with a stolen government manual." Barger was freed on parole three years later. The mystery of his early release was dispelled by the Tucson Weekly in 1996--it seems Barger had a political guardian: "You can talk about the biker tradition," a law enforcement source explained, "the Harley, the patch that they've killed for, but in the end, what's most important is money. Hell's Angeles is represented in 18 countries now. They're probably the largest organized crime family that we export from the US.
clip from article ......
Who in 1969 suspected that the Hell's Angels was in reality a death squad leader in the pay of "conservative" political operatives? The swastika tattoos and gothic jewelry? Window dressing. The roughing up of peace demonstrators? The shootouts? The terrorizing of small towns? The raping? The drugs? .......
The above statement is dead on they are a Death Squad !!!
They are run by the Bush family operated C.I.A.
---
The Bush family take part, every year, in pagan traditions at the Bohemian Grove club.
This is completely against the teachings of our Lord Jesus Christ !
These aren't mock pagan rituals these are real and real people are being sacrificed .
Watch the film click here
clip from article ......
The club mixes extended bouts of eating and drinking with "artistic" pursuits—staging plays written and performed by members—along with mock "pagan" rituals. The annual gathering starts with the "Cremation of Care" ritual, the burning of an effigy of the club's mascot as members stand chanting in their red hooded robes before the base of a 40 foot stone owl altar.
---
I LAWRENCE HARMEN have been personally talking to Edmonton prostitutes in the down town area telling them that the Hell's Angels are an under cover operation . I have shown them my proof that the cops are fully admitting to selling the drugs and to the proof that they were also around Robert Pickton while the women of Vancouver were being killed ! The police in Vancouver did nothing about the killings until the parents of these women got together and demanded an investigation . They did nothing because the senior gang unit cops were the one's ordering these women killed . People don't know that the Hell's angels own the women in the yellow pages under escorts . The escorts can make from $ 150.00 an hour to thousands an hour for the same services as the street walking sex trade worker . To the Hell's Angels these women are unwanted competition . All the women in the escort sections on the net are also all linked to the Hell's angels . They are all professional prostitute soldiers for the War on Drugs . Just as the Lord has said their is a harlot religious system and it is The War on Drugs . I would rather die telling the truth (Jesus is the truth) than die living a lie = War on Drugs. I would rather live under a bridge than sell my soul to live in a castle.
God bless every one who passes this on and to those people who add to this story !